My little man started swimming lessons yesterday and did SO RIDICULOUSLY AWESOME. I was one proud Mama.I thought for sure I was going to have to sit on the side of the pool and get in but I didn't. It was a far cry from last year when I had scratches all down my back from his nails digging into my skin. The only time he cried was when it was over!
Before his lesson he was so excited!
Okay Mommy bragging over! Today I'm linking up with the BEAUTIFUL blogger
Erin
and
Mean Ang
(whose blog is awesome and I just started following!) They are doing a HOTTTT summer reads link up. I love books and I love reading. I just wish I had more time to actually read. I do have a few hot, smutty and semi romantic reads on my kindle that I have read recently. I'm so excited to check out the other blogs who linked up and get some ideas for some spicy reads.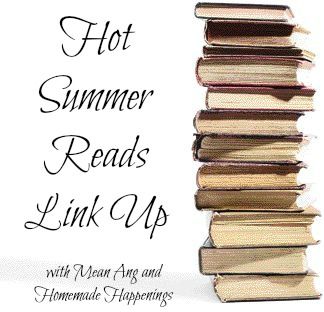 Both of these books are super easy smut filled reads (aka amazing) haha! They are not too deep though. Basically, a good girl whose had a rough life falls for a play boy rock star and things go from there. Some of it is a little messed up but it makes for an interesting read!!
The Help
This one isn't smut as I'm sure you all know. I loved the movie and finally read the book last summer and it was really good. Tons of parts that weren't in the movie.
A Stolen Life: A Memoir: Jaycee Dugard
I like books about survivors. This woman is amazing for what she has been through with her kidnapping. A sad and heart touching read.
I haven't read this yet but I'm planning on reading it this summer! Should be pretty interesting...
I'm pumped to check out everyone else's books and find some good ones!